Foster + Partners' speculative the Tulip Tower is expected to be given the go-ahead by the UK housing secretary Michael Gove to start construction in London.
The 305.3-metre tourist attraction was previously rejected London mayor Sadiq Khan, stating that "the tower is limited in terms of public benefits and it has "a poor quality" and is "unwelcoming"."
According to an article by Building Design, Gove will announce his decision by the end of the month and the final decision will be announced on 11 November. Michael Gove replaced former secretary Robert Jenrick in last month's cabinet reshuffle.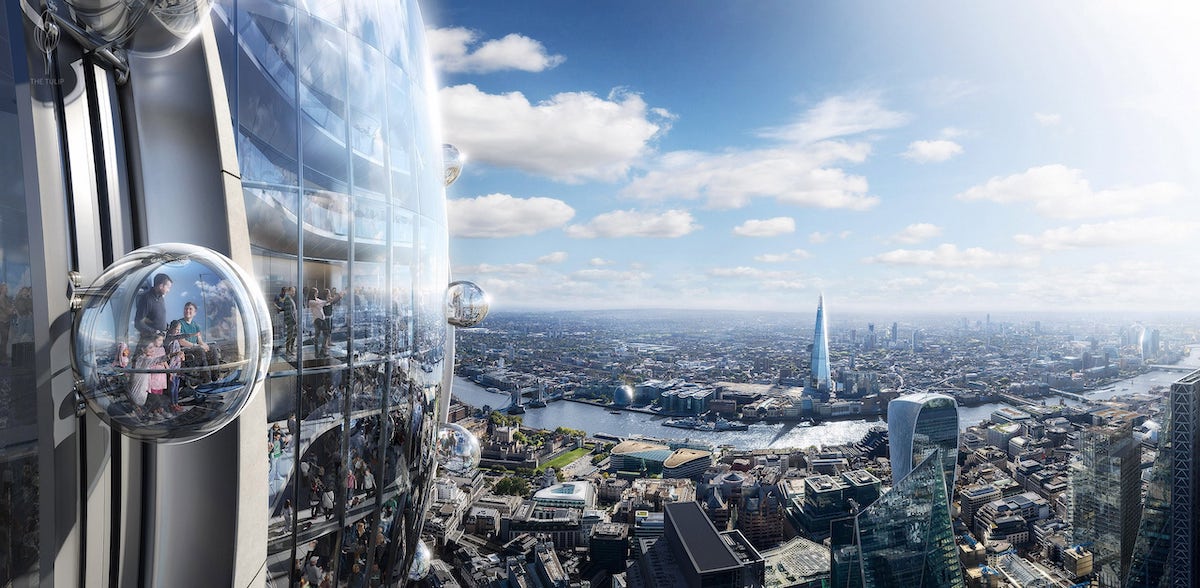 The Tulip Tower will be a new addition to London's skyline. Designed as a new public cultural and tourist attraction, once completed, Foster + Partners' observation tower would be the tallest in the city of London.
The tower is set to be located across the Gherkin skyscraper, officially known as 30 St Mary Axe, which was completed in 2004 and won the Stirling Prize as the best UK building in the same year.
Offering viewing galleries for visitors, the project will present an engaging experience with sky bridges, internal glass slides and gondola pod rides on the building's façade that will appeal to people across all age groups.
Foster + Partner first revealed design for the Tulip in 2018. However, in 2019 London mayor Sadiq Khan rejected the project proposal, claiming that "the public benefits of the scheme were limited", although the plans were originally approved by the City of London in April 2019.
The Tulip Tower aims to extend the site's public realm by creating a truly unique viewing platform for the city. Thanks to its distinct form, the tower intends to create a visual relationship to The Gherkin designed by Foster + Partners.
When a new set of images released in 2020, Norman Foster described the project as "the Tulip is in the spirit of London as a progressive, forward-thinking city."
"The November date is the long stop but it will be before then," one source said. "Certainly, by the end of the month."
The Tulip tower is owned by Syrian-Lebanese billionaire and the J. Safra Group and the company will fund the construction of The Tulip tower. The new entrance Pavilion enhances the existing active ground level of 30 St Mary Axe (The Gherkin) through its public roof terrace and additional retail businesses.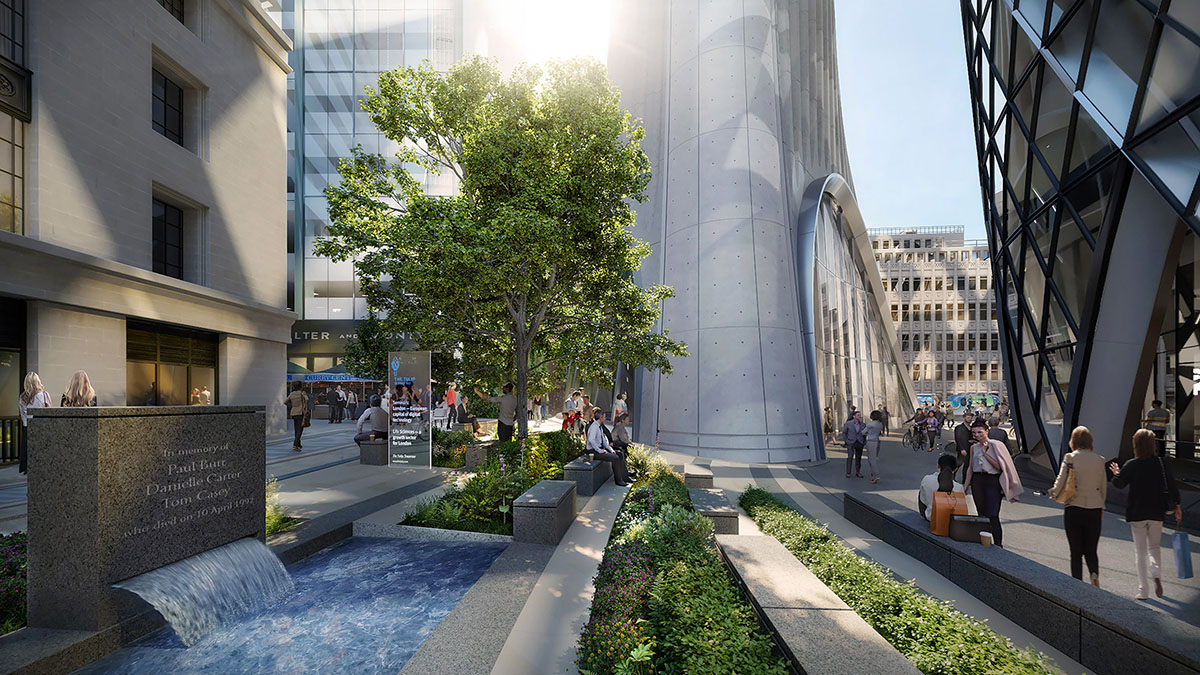 According to Building Design, upon receiving a green light, "the formal tender process will begin with bid documents expected to be back next spring ahead of a winner being appointed in the summer for a start on site this time next year."
Construction work is expected to be completed in five years.
The construction budget of the Tulip Tower is expected to reach £500 million and Skanska is one of the four companies expected to build the Tulip tower. Skanska also led the construction on Foster + Partners' Gherkin, also known as 30 St Mary Axe.
---